Summary:
Oliver has been missing for two years, ever since his boat went down in a sudden storm. Chloe is still grieving for him. What will it take for her to move on and live her life again? What happened to Oliver? Will he ever come back? And who's behind the mysterious disappearances in Star City?
Rating:
PG-13 for the most part, however there are sections that are NC-17 (my first attempt, for the record) for sexual content. This fic contains violence and language. Chapters containing sexual content will be preceded by a warning.
Spoilers:
The entire series, basically. The basic setting is season six with a twist, but anything is fair game if it works for this fic.
Warning:
Again, this is AU and is a continuation of my fic Twist of Fate, which you really need to read first or this isn't going to make any sense. There will sexual content and violence.
Disclaimer:
I don't own any of the characters, I'm just playing around with them.
Banner by

geek_or_unique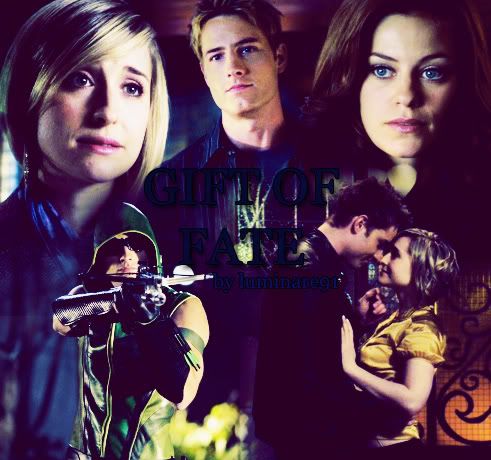 Author's Note: Thank you to the wonderful geek_or_uniqure for the banner. It's absolutely amazing. I'd like to thank everyone for the reviews on Twist of Fate and especially on the last chapter
.
It's really inspiring and uplifting. Thank you so much for sticking with me.
( Prologue )